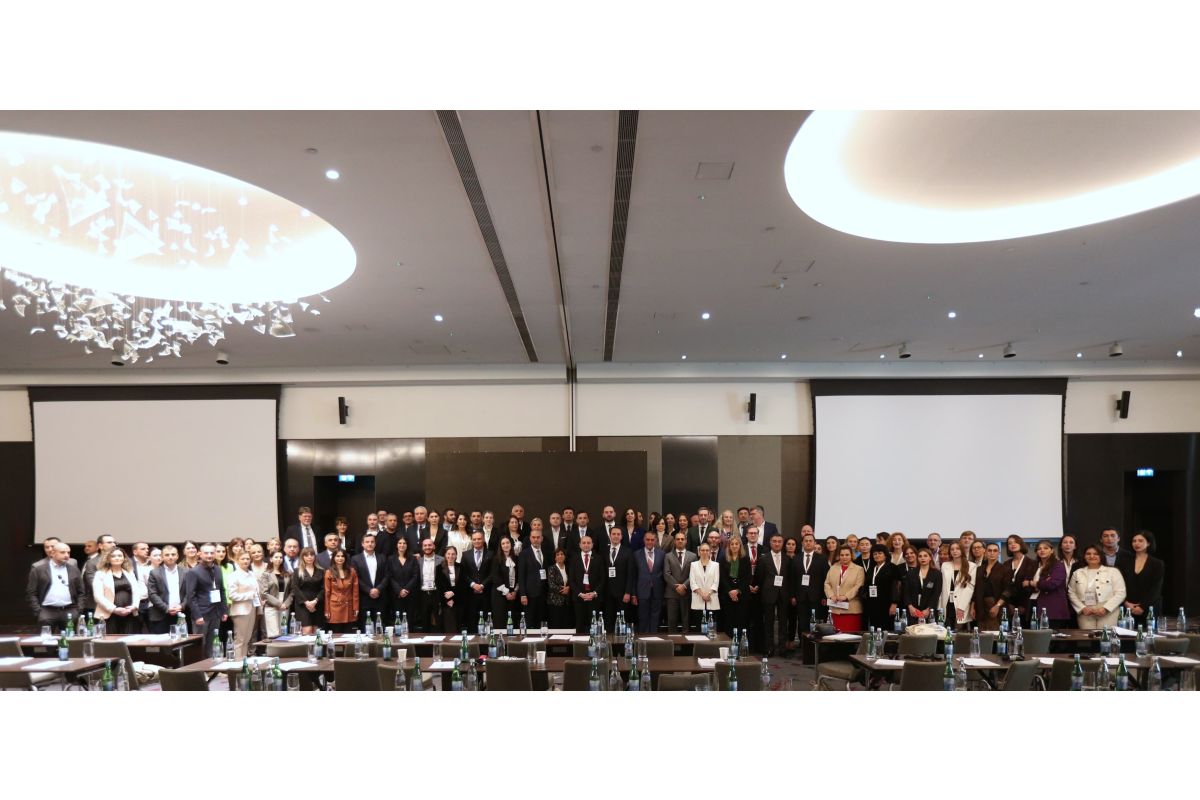 On November 18, the three-day II International Conference "Competition and Consumer Protection" in Tbilisi came to an end. Five regulatory bodies— The Georgian National Competition Agency, the National Bank of Georgia, the National Energy and Water Supply Regulatory Commission of Georgia, the Communications Commission and the State Insurance Supervision Service of Georgia with joint cooperation organised the conference, which focused on enhancing consumer rights mechanisms and strengthening competition policy in Georgia.
The conference welcomed more than 300 delegates, delegations from up to 20 countries and the first person in the competition and consumer sector from 10 different countries, including government and parliamentary members, local and international experts, public and regulatory bodies, academia, and business sector representatives.
The Vice Prime Minister of Georgia, Minister of Economy and Sustainable Development, Levan Davitashvili; Zurab Azarashvili, Minister of Internally Displaced Persons from the Occupied Territories, Labor, Health and Social Affairs of Georgia; Davit Songulashvili, the Chairman of the Sectoral Economy and Economic Policy Committee of the Parliament of Georgia; Mikheil Sarjveladze, the Chairman of the Human Rights and Civil Integration Committee of the Parliament of Georgia; Teresa Moreira, the Head of Competition and Consumer Policies at UNCTAD and Ori Schwartz, the Head of the OECD Competition Division made a welcome speech at the event.
William Kovacic, professor at George Washington University Law School, in the field of global competition law and policy, director of the Center for Competition Law has been invited as a keynote speaker at the conference.
The National Competition Agency signed memorandums of cooperation with the competition authorities of Serbia and Austria in order to strengthen mutual cooperation.
Irakli Lekvinadze, the chairman of the National Competition Agency of Georgia, provided information regarding the Agency's activities to the invited guests.
In the comprehensive report on the National Competition Agency's activities in 2023, He focused on the fuel, pharmaceutical, and banking-insurance sectors, as well as the results obtained in the direction of consumer rights and anti-dumping. The Chairman of the Georgian National Competition Agency also discussed future intentions. According to Irakli Lekvinadze, the name of the Agency will be changed to the Georgian Competition and Consumer Agency in 2024.
"Over three days, we discussed the mechanisms of competition and consumer rights protection with local and international experts in the field, as well as invited guests. There were nine panels that discussed the enforcement of competition policy, cartel, concentration control, consumer rights protection, and effective instruments of fair trade policy. We showcased the results in this direction and received fascinating information from international speakers. "I believe international conferences of this type are important in light of our country's efforts to join the European Union," said Irakli Lekvinadze.
According to the Chairman of the National Competition Agency, the conference is held annually and will be held in Tbilisi next year.