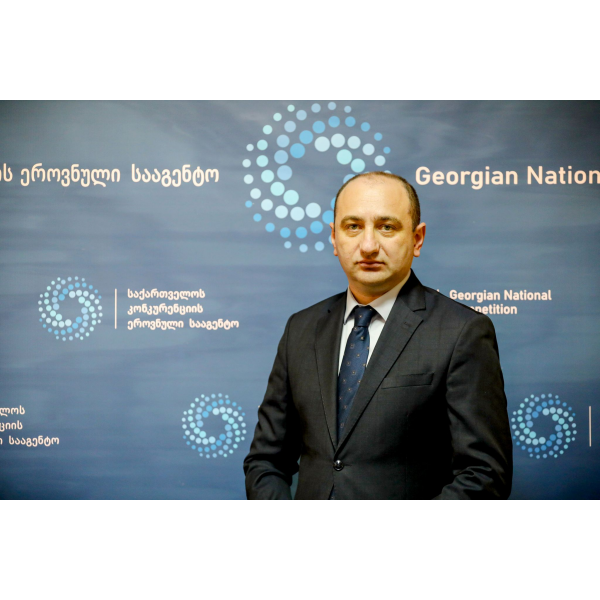 Irakli Lekvinadze
Chairman of the Georgian National Competition Agency
Doctor of Business Administration, Chairman of the Georgian National Competition Agency since 2020. His professional career begins in 2000 in the "Association of Young Financiers and Businessmen", where he held the position of Vice-President until 2006. Over the years, he has been engaged in business consulting and educational activities.
He was an instructor of the economic lecture courses of the International Republican Institute (IRI) and the Netherlands Institute for Multiparty Democracy (NIMD), a member of the Advisory Board of the Ministry of Finance. Since 2015, he held the position of Deputy Mayor of Tbilisi, leading the transport and economic directions of the city.
He served as a Business Ombudsman of Georgia since 2018. In 2009-2016, delivered lectures on business and economics at various universities. Since 2021, he is a professor at the Business Faculty of Caucasus International University.