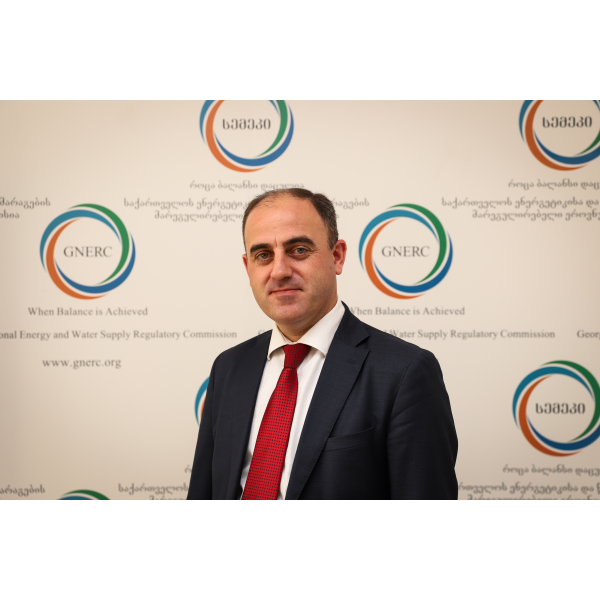 Davit Narmania
CHAIRMAN OF THE GEORGIAN NATIONAL ENERGY AND WATER SUPPLY REGULATORY COMMISSION
Chairman of the Georgian National Energy and Water Supply Regulatory Commission (GNERC). Economist by profession. He has been awarded with the academic degree of Doctor of Economics. In different periods, he led and participated in international and local projects in in relation to the energy sector development.
Davit Narmania is the author of 42 scientific and research papers, co-author of 48 papers. He continues his scientific activities till present.
Since 2012 till today, Mr. Narmania is the Head of the Management and Administration Department, a Professor at the Ivane Javakhishvili Tbilisi State University, he delivers lectures on business risk management and business environment regulation.
In 2014-2017, Mr. Narmania was a Mayor of Tbilisi, while in 2012-2014 – the Minister of Regional Development and Infrastructure of Georgia. He speaks English, German and Russian languages.
Mr. Narmania has a wife and three children.