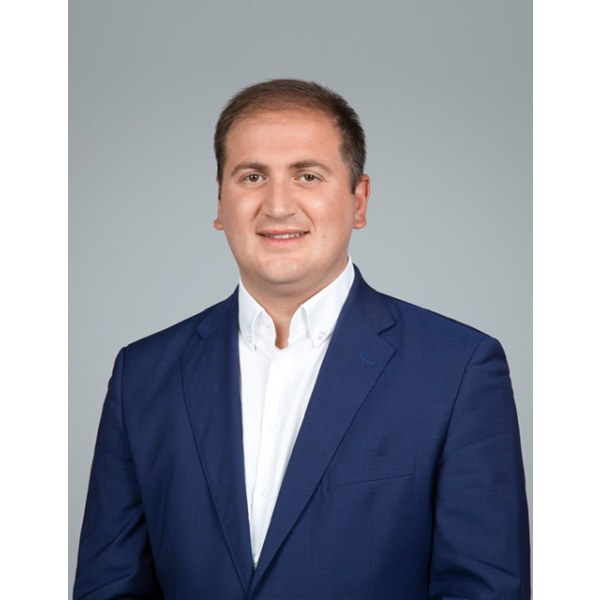 George Svanadze
Chairman of the Legal Committee of the European Business Association
George advises clients on general corporate issues, structuring of cross-border transactions of local and foreign companies. Mr. Svanadze also specializes in international commercial and investment contract drafting, legal due diligence procedures, conflict of laws, commercial arbitration and litigation, licensing regulations, competition law, free industrial zones, banking and financial transactions, labor & employment and migration issues.

George Svanadze conducts workshops and trainings for Georgian judges, notaries, attorneys, public and commercial registries on the issues of private international law, contract law, international trade and business law, company and corporate law, labor and employment law.

George Svanadze is recognized for his work by Legal 500 EMEA and cited as 'hardworking, smart and solution-oriented'. In addition, Legal 500 EMEA notes that Mr. Svanadze has led the projects on land purchase agreements for the clients in oil and gas, wine production and mining sectors. Mr. Svanadze is also recognized by Legal 500 EMEA in Dispute Resolution Field as he has led local and cross-border litigation and arbitration, as well as handled cross-border litigation proceedings in the Supreme Court. His dissertation and other publications are cited by Supreme Court of Georgia.

George Svanadze is a Senior Partner of MG Law Office, Mr. Svanadze gathered extensive experience leading legal practices of Big 4 companies and another international auditing and law firm. In particular, he served as the Associate Partner and the Head of EY Law Practice in Tbilisi, Georgia. He led legal practice of Deloitte as the Head of Deloitte Legal; he also acted as the Senior Associate Lawyer at Rödl & Partner in Georgia and in his early carrier years he worked as an in-house counsel of leading mineral water producing company in Georgia. He has also gathered his professional experiences in Germany working for international law firms in Hamburg and Berlin.