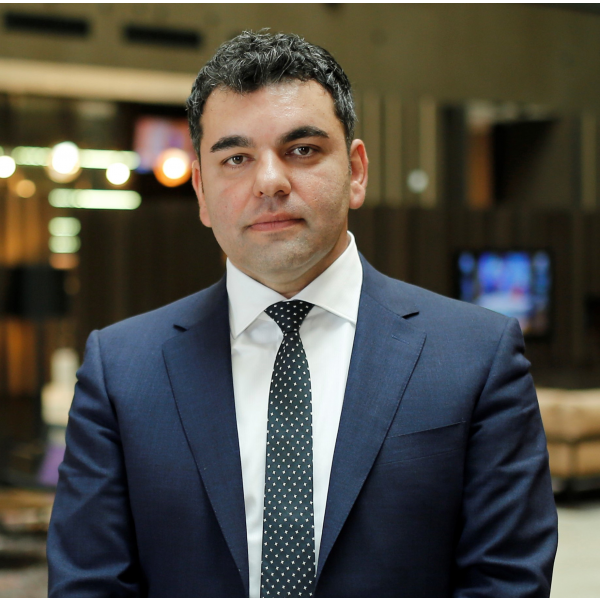 Giorgi Pertaia
President of Georgian Chamber of Commerce and Industry
Giorgi Pertaia is elected President of Georgian Chamber of Commerce and Industry since July, 2019.
Giorgi Pertaia has extensive experience in management, consulting and advisory work in a wide variety of fields. In 2017-2019 he founded and managed LLC Keystone Investments. In 2012-2016 he held the position of Director at Georgian National Inevstment Agency. In 2011-2012 he was the first Business Ombudsman of Georgia.
In 2010-2011 Mr. Pertaia was appointed as the Chief Advisor to the Prime Minister of Georgia. He was an Independent Consultant - Trade Specialist at Booz Allen Hamilton from 2009 to 2010 in Virginia, USA. In 2009 he was a Graduate Assistant at Western Illinois University.
In 2005-2008 Mr. Pertaia held the position of the Head of Trade and Transport Committee at American Chamber of Commerce (AmCham), in 2004-2005 Customs Expert at EU funded customs project: "Technical assistance to the development of secondary customs legislation and customs management at Georgia". Moreover, in 2001-2004 he held the position of Senior Inspector - Deputy Head of Planning and Control Division at Customs Department of Ministry of Finance of Georgia. In 2003 -2004 Logistics Operational Specialist at Task Force GSA (Georgia Security Assistance) Kellogg Brown & Root –Halliburton. In 1998-1999 Credit Officer at Joint-Stock Company Agro Industrial Bank.
In 2007 – 2008, Mr. Pertaia Delivered lectures in International Trade issues at Tbilisi State University. He is the author of 3 publications. He speaks 2 languages English and Russian.
Giorgi Pertaia graduated in Finance at Ivane Javakhishvili Tbilisi State University and holds Master's degree in Business Administration from Western Illinois University, Illinois, USA.